It's really important to find the right counsellor for you, so your first consultation will be to help us both decide whether we could work together. You'll have the chance to ask any questions you have about counselling, and how I work in particular. In return, I'll ask you about what you are looking for, to be able to decide whether I could provide that. We'll also agree the basic "ground-rules" of counselling, for our mutual safety. There will be no fee for the initial consultation.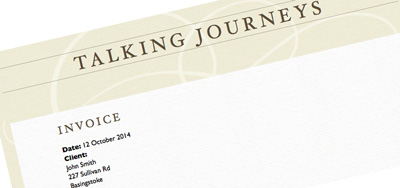 If we decide to work together, I will endeavour to arrange sessions at a regular time that suits you. Normally, I recommend that we will meet for counselling weekly, either for short term work of 12 sessions, or longer term work. However, flexibility is built in and these arrangements can be reviewed and extended as we go along. For adults, sessions last 50 minutes and cost £50. For children and young people under 18, sessions last 45 minutes and cost £55. 
Video Interaction Guidance (VIG) work is charged differently. Please see my VIG page for details.
If you have private medical insurance, some or all of your fees may be covered. I also have a limited number of concessionary-rate fees. Please ask me about these when you contact me.